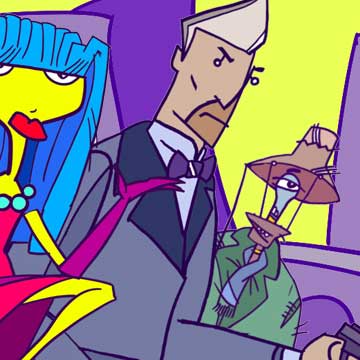 Get an Iron Duke
Logline
The inconsolable duke begs to find his dissolute runaway son. And - yes, the young heir is a smoothing-iron. Therefore, the one who tackles the problem is a detective floor lamp. His new assistants are Duke's bodyguard, and a charming adventurer mop.
Dangerous adventures, clock deers, killer-leggings await this trio together with a series of exciting discoveries in the finale.
Synopsis
He is smart. He is sensible, he is very cool. He takes notice of all the details, discerns all the relationships. In the most tangled story, he would be able to shed light on the truth. After all, he is a private detective. And a floor lamp!
The routine of Victor, a private detective of lost things is rarely monotonous. Clients go with their stories: one had his idea stolen, another lost his sleep. One day brings the disclosure of a gang of illegal furniture dealers, another day they are dishwasher hijackers, or the missing owners of a travel bag ...
Fortunately, the detective floor lamp always has everything at hand: his gun, his light, and his best friend in a bag of water.
Another case brings our hero to the upper crust. in the manor of the Dukes, the heir, a dangler and womanizer, a golden bo... sorry, an iron, disappears under the most mysterious circumstances. His parents in despair, demand to return him alive and technically in order. Well, the detective floor lamp gets down to business. His new assistants are Hugo, Duke's bodyguard, and Jock, a charming adventurer mop. But at each step, the story becomes more complicated ...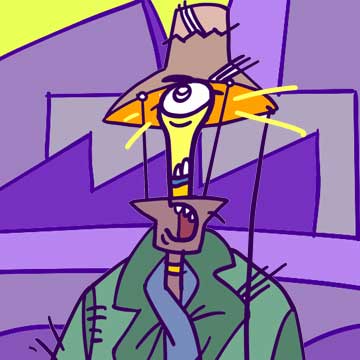 VICTOR TORCHIER
All his life he served in the investigative department of the City, and then, through some aggravating mistake, one day he lost everything – his career and his beloved one… Having found a consolation at the bottom of the bottle, the torchiere-detective, who remained on the margins of life, became a private detective. The cerebral worm helps him with simple tasks; Victor carries this worm around in a plastic bag filled with some muddy liquid. Victor realizes perfectly well that his skills will hardly be requested for search of unfaithful husbands and runaway brides, that is why he accepts the unexpected proposal from the rich family of irons without getting into details. In order to keep in check the misanthropic torchier with a pile of problems, the family of the missing one assigns their ex-bodyguard to him.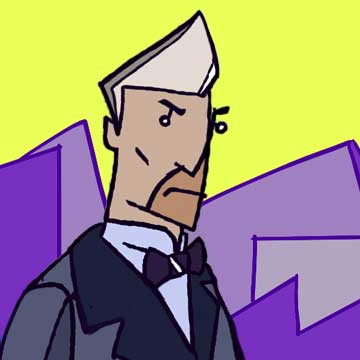 GUGO
First reaction of two-meter tall elderly trooper Gugo towards his partner dressed in a permanently wrinkled trench coat with a ton of rubbish in his pockets (to add to all this, he's a worm!) is a genuine contempt, but, gradually, he starts to feel if not sympathy, then, at least, respect to him as a professional. A complicated bromance evolves after the partners realize that the family of the missing one is into a tricky game, in which they are entitled with a role of pawns, expendable material.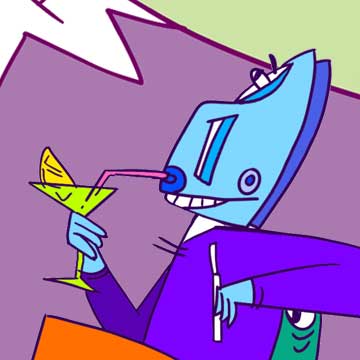 IRON DUKE
Many years after his disappearance, the missing prodigal son, iron Duke, is identified by accident on some muddy photo in social networks. At first, one of the richest families of the world, the Wislow irons clan, refuses to comment on these rumors, and then, initiates its own investigation. Duke, who always causes his relatives a lot of problems through his adventures, went off the radar at some moment and, after some standard period of time, was declared missing, and then – deceased. And Duke himself is quite comfortable with this situation. That is why he and his new patrons are exerting their best efforts in order to dismiss the investigation. Surprisingly, this is exactly what the family of the missing is trying to achieve, in fact – torchier Victor and Gugo's investigation should quickly confirm the death of Duke (that is why the private detective with a bad reputation and a pile of debts was hired). But, it seems that something went wrong at some point…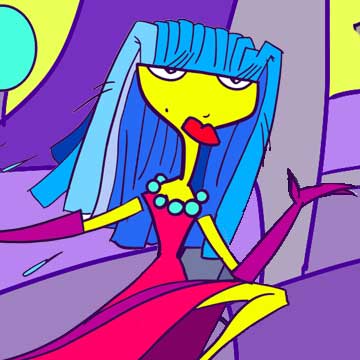 PUSH BROOM JOCK
Another key character of our story is Push Broom Jock, a small-time crook from downtown. She used to render various shady services to Victor, but now she finds herself dragged into much more dangerous and unpredictable investigation. Jock falls in love with spectacular Gugo, and, although he does not respond the aspirations of some push broom in any way, she continues her seduction efforts. Even though the whole world is on the verge of global catastrophe which may be triggered by the crook's "object de désir".