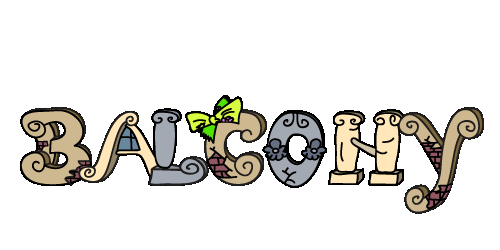 Project Info
This project is in production phase. The main script for the series, storyboards for all episodes (except dialogues) and all graphics (incl. main and secondary characters, backgrounds and objects are ready.
Target Audience
It is a paradox, but the modern youngsters want to be just like others and at the same time to be absolutely unique in some way, as well.
That is why we tried to think up such characters. They could be neighbors or schoolmates, and it means that their adventures will not leave indifferent our potential spectators - children of 8 years old and older.
The children of that age have a gentle attitude towards the first feelings demonstration. Just like that the Nutty Boy tries to protect the Balcony Girl to the extent that he can, and she allows him to be her companion.
Our spectators love cheerful draws, sometimes dangerous, and our characters are ready for everything to kill the boredom within the walls of the Orphanage, and sometimes these are "games on the verge".We also have prepared a powerful hook for our target audience, real and freaky adventures, when every minute you wonder "have these people seen my dreams?!"
The children always want something new: a smart phone, a friend, or a gadget. In our every episode the characters will meet more and more unusual personages with incredibly cool gadgets and devices. In addition, the Balcony Girl and the Nutty Boy will get older and become wiser, just like our spectators, but they will keep their "eternal childhood" inside.
So the series will have two additional audiences: the adults, who kept the children's view at the world, and the prematurely grown-up generation of today's 6 years old children, who already wants to be special.
Content use for multi-platforms
Considering the fact that humor is an important part of our series, the content for multi-platform may become a mobile application that enables to turn anyone into a Balcony Girl, at least on a photograph. It is also possible to create a multiuser game for stationary and tablet computers, where the users are be able to experience different episodes of the series: save the world from the alien invasion, organize a fashion show, pull up a bathyscaphe with scientists. For games consoles with movement controllers a special version of the game is being worked out with pursuits and fights, flights in flying shoes, and defense of ancient temples from the archaeologists. In all game options the gamers are given an opportunity to purchase additionally special applications either for game currency, or in offline.
The series of the memes for different mobile applications and social networks with the scenes from the series and catch-phrases of the main characters may become simultaneously a way of audience widening and a possibility to monetize recognition of the series characters.
Format:
Animated Series for TV and/or web
Audience:
Children (Ages: 3-8)
Copyright Status:
All rights are registered
Development Stage:
In-production